As our seasoned hostess, Karen Trimble is always on the lookout for stores with the best deals when prepping for her holiday parties. Come along on a shopping adventure with Karen as we unveil her secret treasure trove, where quality meets unbeatable prices. Take your guesses now before reading on!
There are hidden gems waiting to be discovered in every aisle! Karen aimed for quality items to impress her guests and ended up finding exactly what she needed for the perfect cocktail hors d'oeuvres, along with a dash of holiday decor for that extra festive touch!
Drumroll, please… because here's the big reveal — none other than ALDI! Keep reading to discover more about the fantastic ALDI finds that have become essential in Karen's hosting repertoire!
Karen transformed her finds into a holiday delight with her favorite hostess hack—charcuterie! She loves the ALDI 'Specially Selected' labels, renowned for premium quality and affordability. Here is a list of just SOME of what she got all for under $200: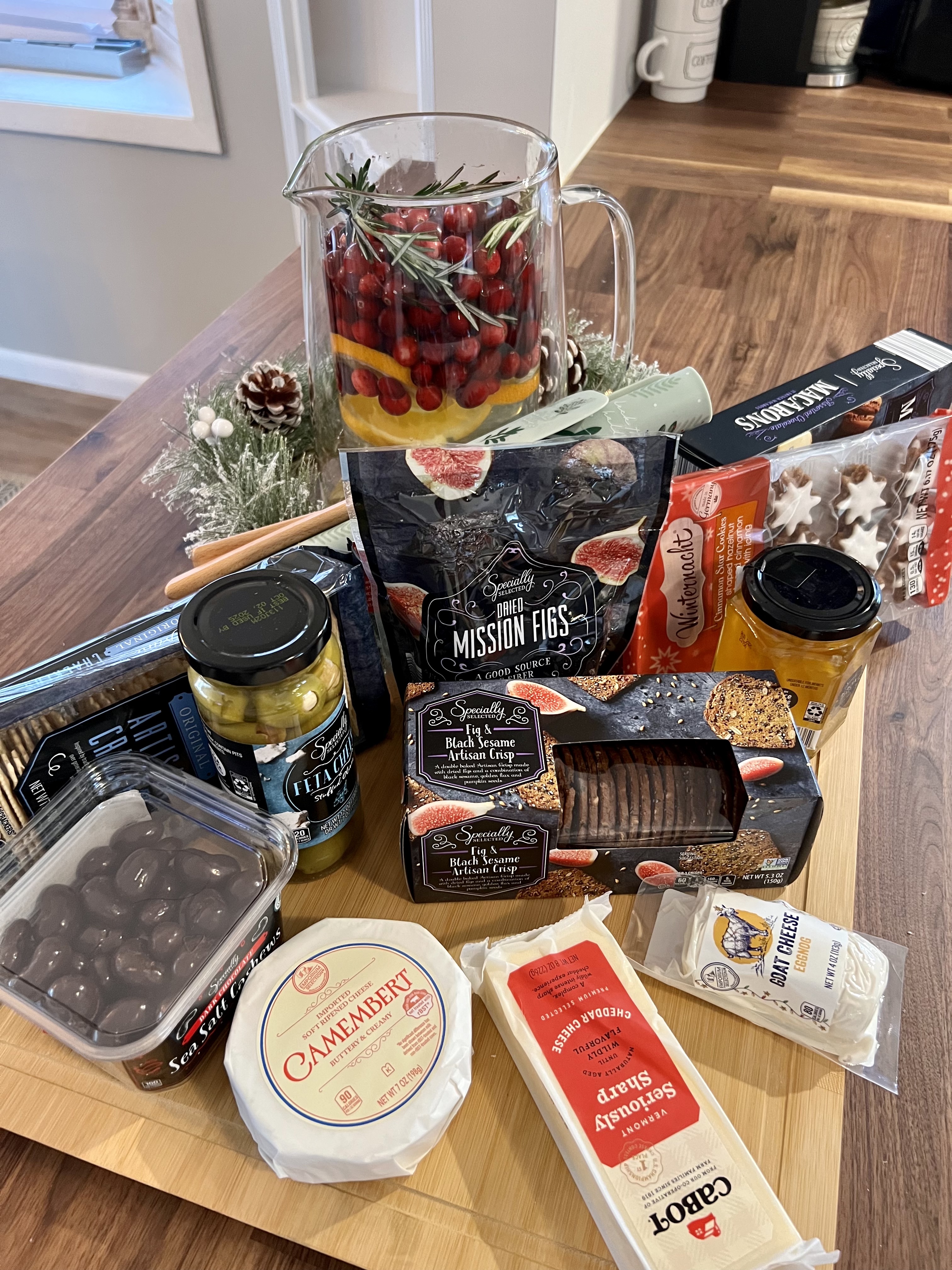 Mini Christmas Wreaths, Double Wall Pitchers, Bamboo Cutting board & Lazy Susan, Macarons, Figs, Cinnamon Star cookies, Mini cooking utensils, Acacia honey comb, Sliced Salami, Baked Brie, Italian Loaf, Stuffed Olives, Chocolate Butter Cookies, Crackers, & much more!
Join us on this creative journey as Karen turns Aldi bargains into brilliant holiday hosting ideas. From appetizers to decor, each item serves a purpose in making her gatherings memorable and stylish.
Stay tuned for more fabulous finds in upcoming episodes!
Next week, Laurie will share expert advice on bed making and styling your home for the holidays. Follow us on our social media accounts (@teamtrimblerecollective) and SAVE this post for your next celebration.
Every episode of Fabulous Finds for Less is a treasure hunt waiting to happen!