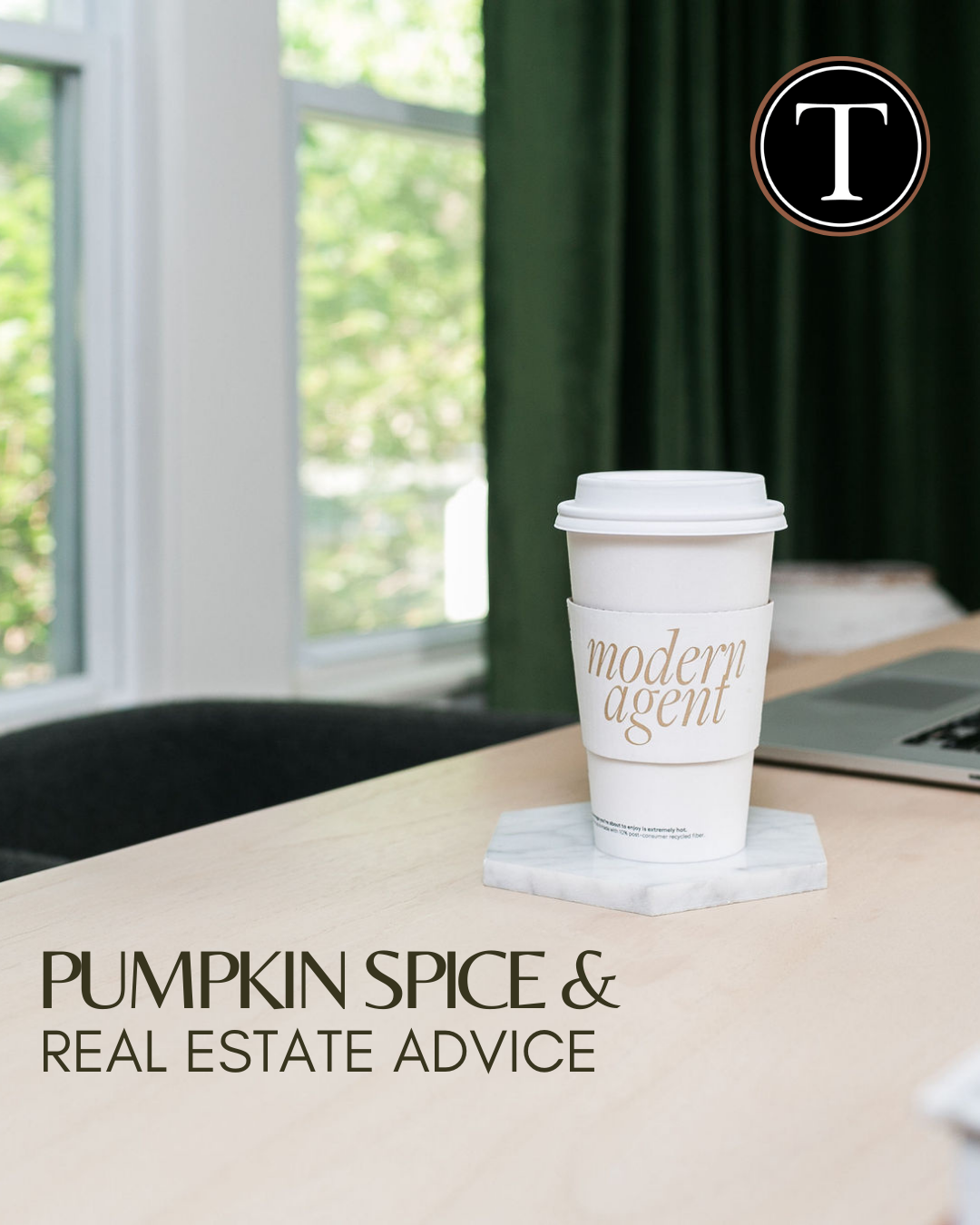 Order your PSL to go and read our 4 tips to get your credit score pre-approval ready.
1. Meet with a lender – Have them pull your credit score and talk you through it. If there are any discrepancies, report them to the credit reporting agencies and allow 30-45 days to investigate.
2. Make your payments on time – On-time payment habits are a major calculation when it comes to your credit score. Get in the habit of making your payments on time to give your score a BOOst.
3. No big purchases – You might be tempted to buy a new car to fill the extra garage stall, or buy all new furniture to make your new living room a replica of the one on Studio McGee Dream Home Makeover (because same). But, you should wait! Financing big ticket purchases like these impact your credit and could delay your home buying plans.
4. Keep your debt/income ratio low – Pay down your debt. High credit utilization like outstanding credit card bills, student loan debt, etc. have an impact on your credit score.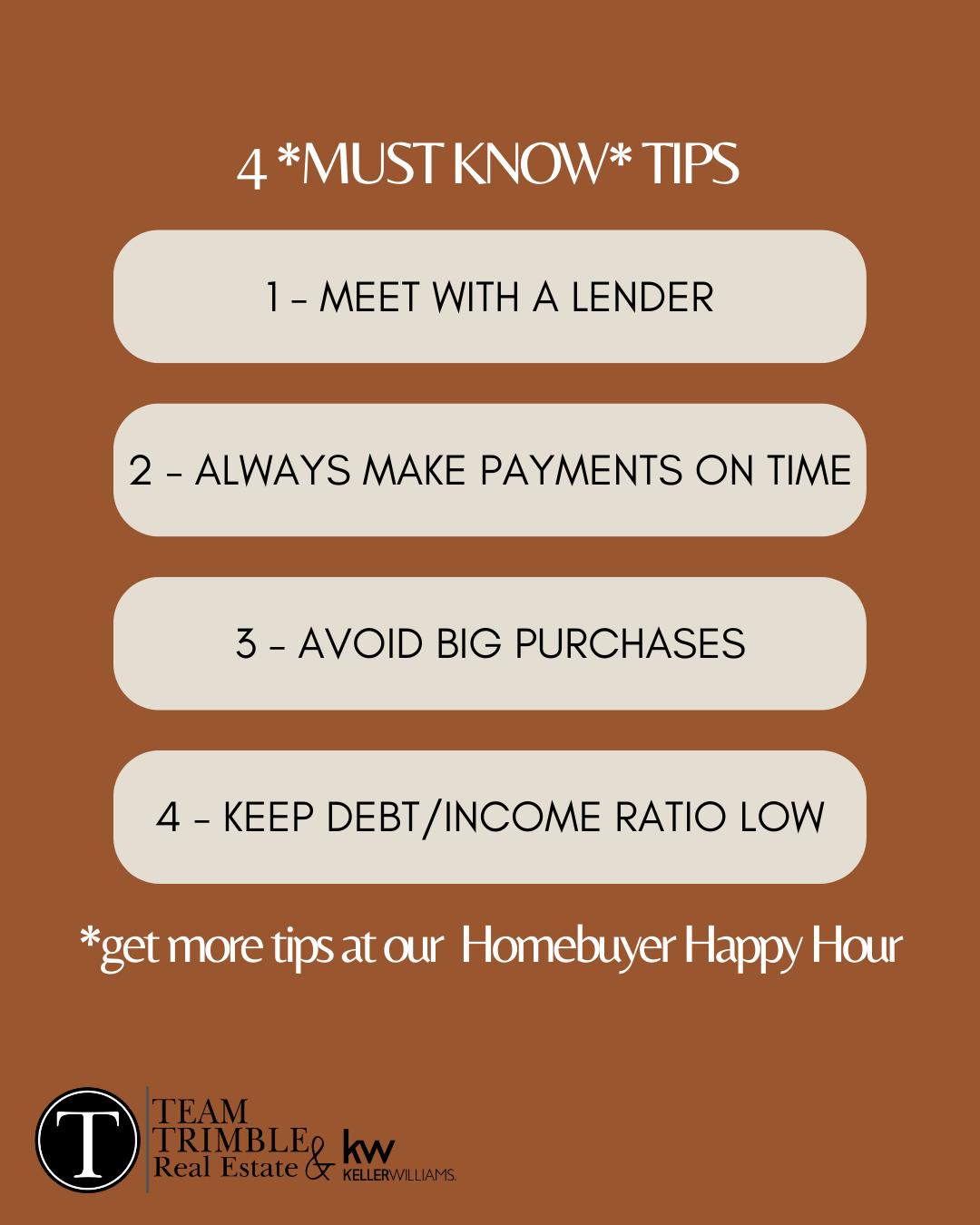 Bottom line, financing a new home is more important than financing a new couch. Save the furniture and new car for AFTER closing day!
Have more questions about buying a home? We'd love to chat at our Homebuyer Happy Hour in The Third Ward on November 10th! We'll be sharing even more tips and tricks to increase your credit score and prepare for your home purchase, so plan to join us in person if you can.
Not free on Nov 10th? We'd love to meet up, grab a PSL and answer all your real estate questions.
Karen Trimble
? 262.271.3621
Katy Thomas
? 262.719.0182
Bethany Clark
?262.442.3771