Top Workplaces 2022!
We're one of them!
Keller Williams Milwaukee (which includes our Lake Country Market Center) has been awarded a Top Workplaces 2022 by The Milwaukee Journal Sentinel!.
An anonymous survey collected feedback from employees measuring 15 culture drivers that are critical to the success of any organization. Some of these include alignment, execution and connection. Energage CEO, Eric Rubino said, "Leaders who embrace a people-first culture will benefit greatly". And Keller Williams Milwaukee has just that.
We are extremely grateful to be presented this award. We love where we work and are thrilled Keller Williams Milwaukee has been recognized as a Top Workplace for the 5th year. Nothing beats walking into work everyday being excited about what we do. It requires hard work to create an environment where everyone enjoys where they are. This award doesn't come easy which is why we are thankful our hard work has been recognized.
Our job wouldn't be what it is without amazing clients like YOU! YOU are also a big reason why we love what we do!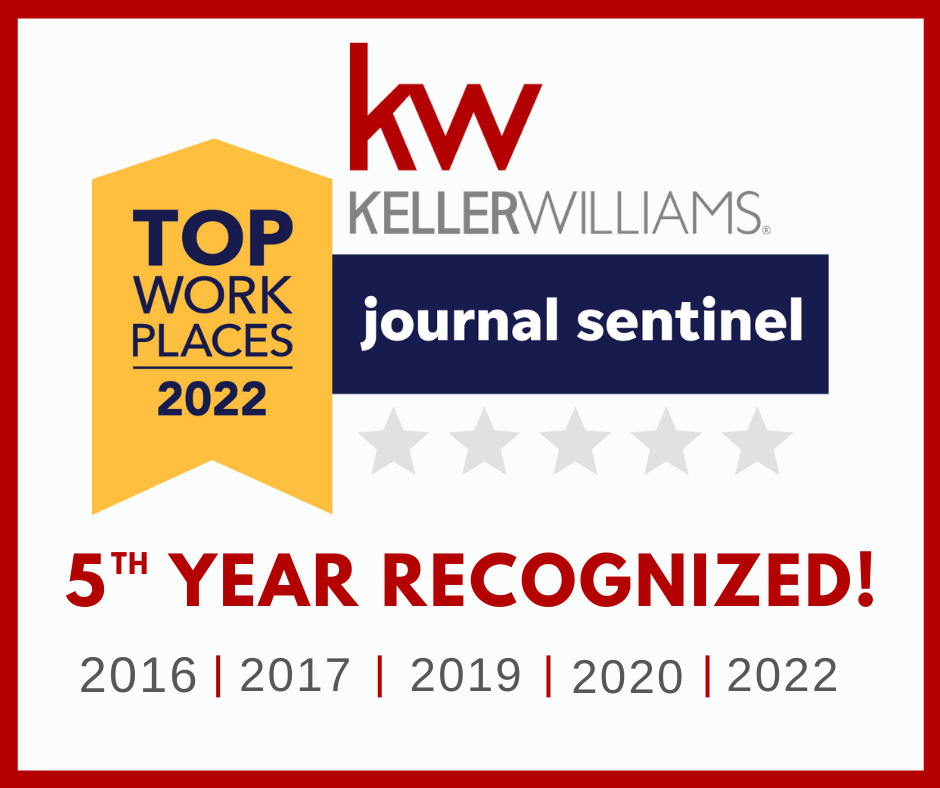 #TopWorkplaces2022
#KWMilwaukee
#teamtrimble
#5yearsrunning